The annual Miami Beach Antiques Show is undoubtedly one of the best shows in the world for estate jewelry, art, furnitures and antiques, and it is an event that we look forward to each January (and what better excuse to escape the winter cold than heading to Miami for treasure hunting?). While there were reports that this year's show was slower than usual (likely owing to economic woes in Europe and Russia), there were still some great pieces to be had.
We immediately spotted this Cartier etched-gold cuff upon entering the show. Made in the sixties, it is a style that we had never seen before, which was a surprise to us given its strong design—and our vast archive of important Cartier pieces! This cuff has been certified by Cartier and comes with complete paperwork, and it is still available. For sales inquiries, please contact us at lindy@josephdumouchelle.com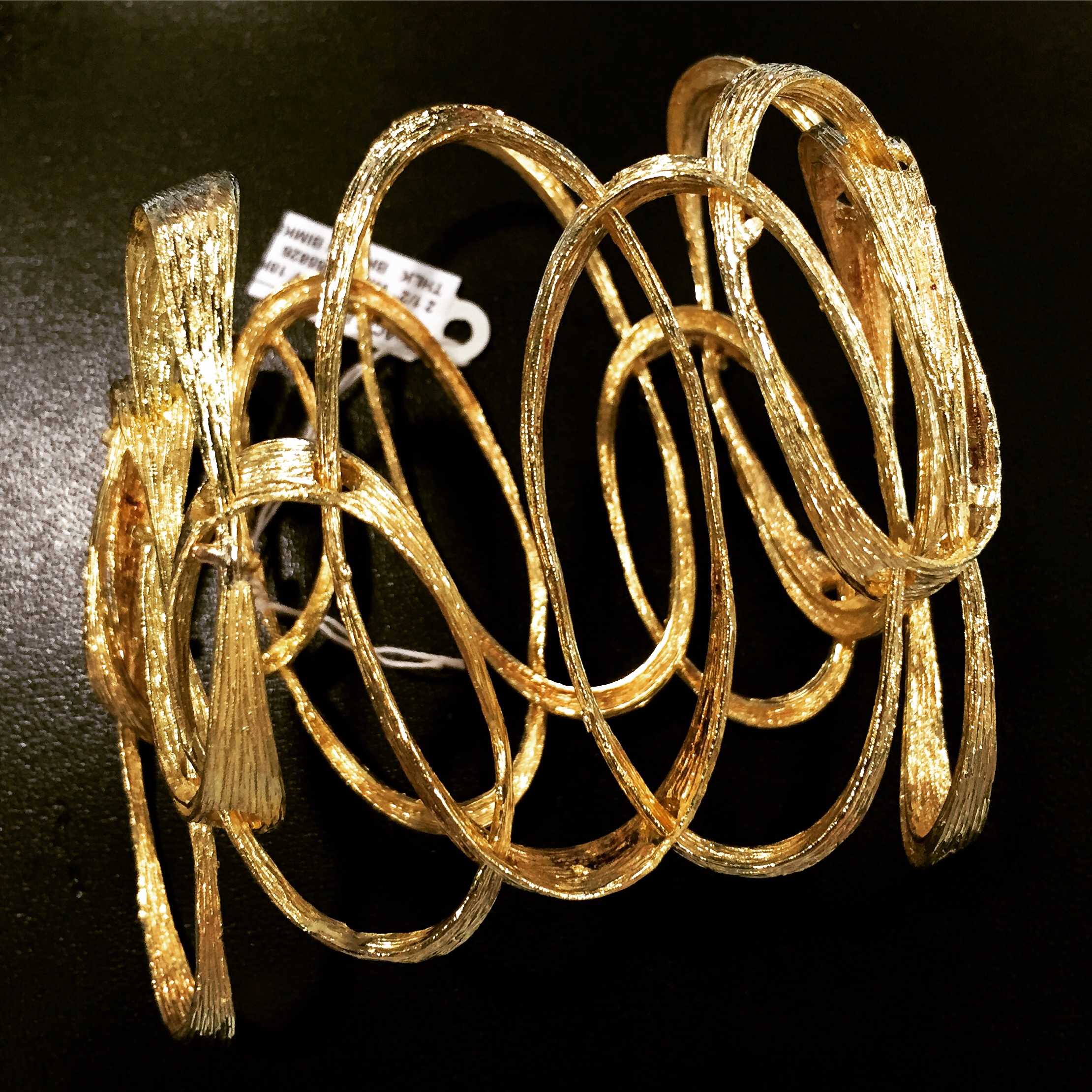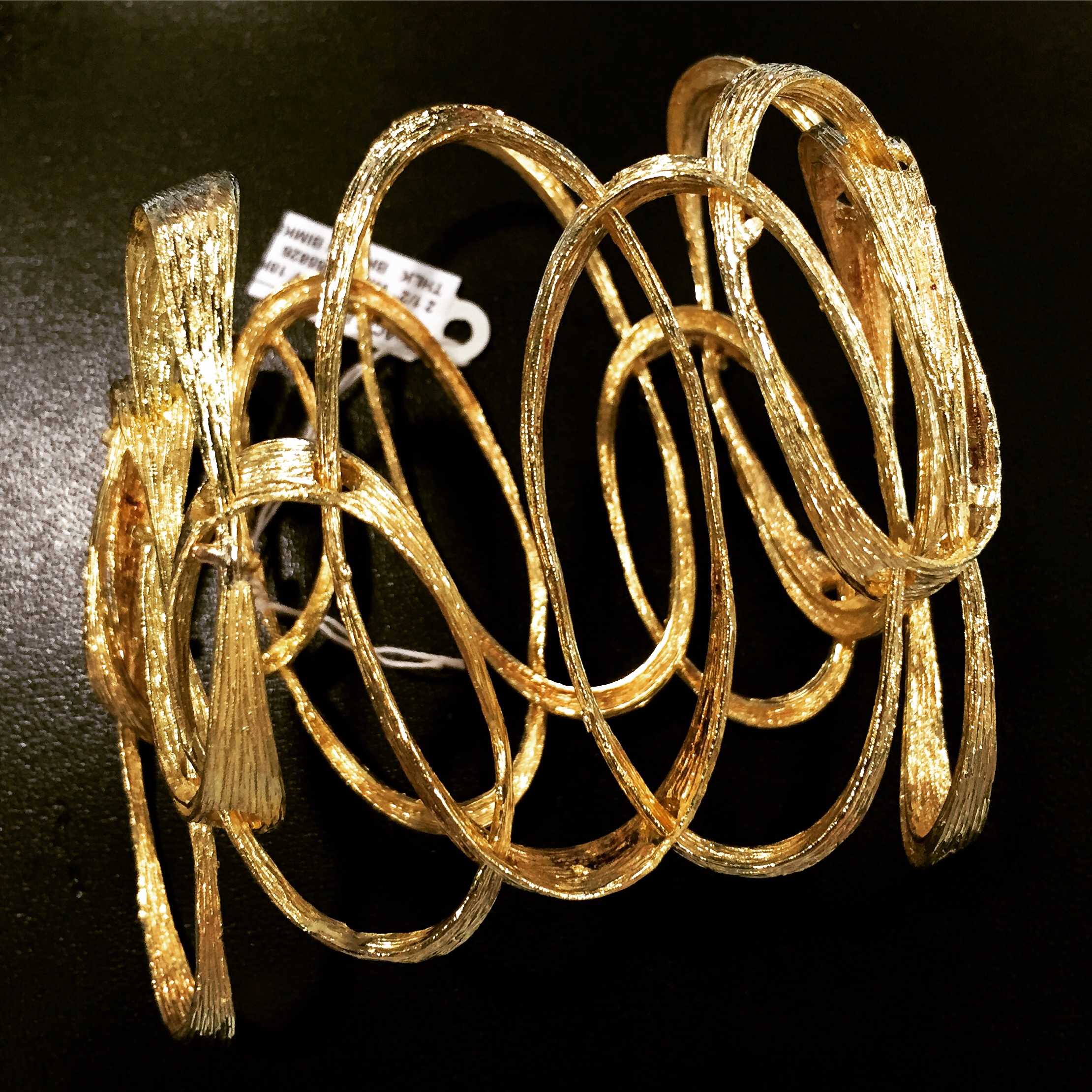 Later on, we spotted a suite of jewelry that was completely unique. We had a feeling it was designed by the legendary French designer Suzanne Belperron—but we had no idea that it would actually be from her own private collection! The carved green balls are not jade but colored glass. We had to try it on. And like all of Belperron's pieces, they were notoriously small!
For inquiries on any items, please contact Lindy at lindy@josephdumouchelle.com Stay tuned for more finds, including our gem hunting in Tucson, AZ at the Tucson gem shows!